---
Tuesday, July 26, 2005
Being the Editor
Think you have a great idea for a collection of writings from other publications or by a number of authors? Being the editor for a book of this kind is not as easy as it may sound. It can be a time-consuming and challenging role to fill, recruiting and negotiating what is to be included, setting and managing priorities and keeping everything on schedule. Including previously published materials in your book will require advance contact with copyright holders, negotiating permission and, potentially, payment of fees for their use. You have to be committed to seeing the project through regardless of situations which may arise in your authors' personal and professional lives. You have to work closely with the publisher's editorial, production, and marketing staff and make certain the manuscript fulfills the obligations of the contract you have signed. If you agreed to share royalties or an advance with your authors, the financial return for you is reduced to that degree. Being an editor of a collection involving a number of authors is, some have concluded, a labor of love rather than a less demanding way to put together a book. It all depends on your commitment, the cooperation and support of your authors and your publisher. Communication with everyone on every aspect of the process and on the development of the project is vital. Think it through and plan well. Edited books do fill a great need, and give readers access to a variety of perspectives on a given subject.
Keep writing.
11:12 am edt
Sunday, July 24, 2005
The Writer
She is always learning, listening, and taking in what is going on in those she knows; those she meets as well as strangers with whom she has little or no direct contact. Her awareness is her keenest tool, and she absorbs and notices detail as does a painter, an artist:color, tone, texture, and type of voice, blemishes, eyes, talk, silence;everything. She lets everything and everyone teach her , whether a way of thinking, a manner of speaking; a habitual pattern of movement or physical expression; a way of looking, smiling, laughing or sleeping. It all counts. A writer, works from within as well as without.
She absorbs life and lets it inform her thinking, her being; her writing. She closes nothing out. She, like living coral, is composed of millions of observations and experiences, steady in the changing ocean, growing and developing with every passing moment. She is a process of life as much as is her observing and her writing of each thoughtfully selected word. She processes life through her own understanding and experience; her own awareness and appreciation for how things go. S/he writes to understand it all better and to cast some light of comprehension on it all for others;for some illumination of it all. Her constant awareness and her words are her lens and her process; she, the camera.
Keep writing.
10:58 am edt
Monday, July 18, 2005
Perspective
How you regard a character or a situation should be an object of your own study. You should become aware of how your perspective is determining your story and your writing. Once your characters are somewhat clear in your own mind, ask them how they regard situations and other characters as they develop. Your character's perspectives and reactions cast depth and insight on the plot and development of the story line. Let your story come from the perspective of your characters rather than from your own orchestration of it. Perspective shapes reality. How do you look at your work and your writing; at your creations and yourself as a writer. Whatever your perspective, you live with the consequences of it and so do your characters live out the consequences of their own perspectives.
What is your perspective? What are the consequences of it?
Keep writing.
7:33 pm edt
Sunday, July 17, 2005
Something to Say?
It takes a certain amount of passion and/or ego to believe you have something to say, whether as a speaker, a teacher, or a writer. In every case, however, it takes a more of a commitment to be a learner, an observer, or a listener before one has something to say, teach, or write.
The observer, the listener, and the student has everything to gain by cultivating and deepening his/her ability to listen and observe well rather than merely instructing and informing. Looking below the surface and then below the layers of surfacing in situations, in others, and in oneself constantly instructs and informs one's ability to write, or speak with thoughtful attentiveness. Listening to the words not spoken, the particular words selected, the style of speaking itself, speaks volumes when you can hear beneath each.
Do you listen well? Look at the areas in which you are impatient or uncomfortable and then ask yourself again if you listen well in those circumstances and conditions. There is always something to be gained by heightening your listening skills and abilities. Remember the old adage about crossing the street? "Stop, look, and listen." Listening is so easily underestimated. Do you have something to say?
Keep writing.
10:35 pm edt
Wednesday, July 13, 2005
Evaluate the Reviewer
Critical reviews of a manuscript are useful for providing feedback about a work, but it is also good to know something of the perspective and values of the reader/critic in order to decide if you will accept and take advice they provide. In a simplistic analogy, you may have written a manuscript for a particular audience and market and your reader or reviewer may have his or her focus and priorities with a completely different audience and market. In that case, the comments s/he provides may be worthy of some evaulation and analysis on your part. Review your reviewer's comments and know as much as you can about their perspective before you take them on as authoritative and instructive.
A very simple comparison and analogy is to cooking. Were you preparing the best peanut butter cookies you could possibly make, and your reviewer began by criticizing the lack of chocolate chips in your recipe, would you consider your cookies a failure? Ask yourself who your reviewer is and whether s/he is an appropriate and fair reader for the project. Clarify your audience and market in your own mind very early on, and make certain your publisher will locate a reviewer in tune with that market and audience before they move ahead with external review and evaluation of your manuscript.
Keep writing.
4:43 pm edt
Friday, July 8, 2005
Frankfurt Book Fair
Every Fall the Frankfurt Book Fair meets, and publishers from around the world gather to display their newest titles and to market the sale of international translation rights to them. The Fair is held in a number of large buildings in the City of Frankfurt, and an air of excitement and energy pervades the week long event. Editors and publishers from every arena of publishing attend the Book Fair, meet with one another and attend presentations by authors and publishers keeping abreast the latest new technological advances.
The sale of rights to an international audience requires a clear and thorough understanding of what the interests and market in a given country are. Titles which do well in the U.S. may or may not be saleable in other countries, depending on publisher's lists and previous ventures into those areas, as well as their own unique audiences and markets. One year, a book rejected by a number of presses but finally picked up and published by another U.S. press was "Cigarettes Are Sublime." Any number of international publishers lined up for a chance to bid for the rights to this title. Obviously, there was more than limited and national interest in that topic. On the other hand, titles of National interest within the U.S. did not glean the same enthusiasm. Broad international appeal can make the difference at Frankfurt.
A press with an active rights and translations program works closely with their own list and identifies and solicits interest from international presses whose lists are compatible with their own. Acquaint yourself with the publisher's rights and permissions editorial staff to learn more about specifics of your publisher's international rights program. You can read about the Book Fair through the relevant issue of Publisher's Weekly for more information.
Keep writing.
6:48 pm edt
Monday, July 4, 2005
Poetry Lasts
In High School English classes you may have been challenged to memorize certain classic phrases, sayings and poetic passages. Some phrases and quotations from, for example, Shakespeare, Wordsworth, Emerson, Whitman, and others are so much a part of the vernacular that it was considered and perhaps still is believed to be invaluable to commit them to memory. Bring back to mind some of those phrases you memorized and reconsider them as part of our common inheritance.
You may also have been challenged to memorize some poetry; some phrases from classic poems which speak truths uncommunicated by prose. "Whose woods these are, I think I know, his house is in the village though." The brief lines of a poem somehow opens another understanding and expression or invitation to feeling that other words cannot. We can live in the words of a poem and we can potentially meet ourselves in those words and in that world they create, recall, and bring to our present souls and minds. Poetry challenges and shakes us out of complacence; it lifts and encourages and celebrates.
Encounter poetry. Reconsider reality. Poetry lasts.
Keep writing.
4:06 pm edt
---
writebiz.org provides you and your business with the resources to attain your goals. We work closely with you to develop your personal and professional materials to reach your widest audience and market.
Words are worlds. Use them with care.
We work with beginning and established authors to develop your personal and professional writing skills and prepare your material for submission to publishers, editors and others.
Hours: We are available during normal business hours.
******************************************************
Contact us for rates and specific types of service.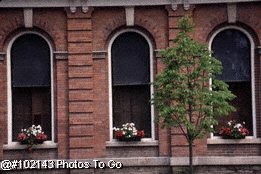 Putting your communication needs first!
*Copywriting
*Consulting
*Coaching
Contact the professionals for all your writing needs and projects.
Writebiz.org is a service of:
Phone: 518 859 5759