---
Saturday, July 15, 2006
Study Abroad
Gaining a new perspective and approach to writing can be heightened by reading in a different language. Language mirrors and contains the colors, shades, sounds and sights of a culture, and presents a peoples' history and landscape in every paragraph. You don't have to travel abroad to experience a new way of looking at things,however, and you don't necessarily even have to study or learn a new language, though it does enrich one's understanding and appreciation of a different culture to do so. Reading authors and books from cultures and countries beyond one's own is an easy and engaging way to expand one's awareness and imagination. Select a country. Find three or four authors from it and read their writings. Study abroad.
Keep writing.
10:06 am edt
Friday, July 14, 2006
Commentary
Writing commentary on recent events or "your take" on current events can be an insightful way to remember and gain your own understanding of situations. You can ,in the process, work out your own appreciation for and recall some passing circumstances which then become your "reporter's notebook" for future and more developed writing and research. Just by just keeping a "running commentary" on what is "going on" you engage yourself in the process of thinking about and practicing your writing.
Keep writing!
11:05 am edt
Thursday, July 13, 2006
Blogging
Really, there is no excuse for not starting a blog and enjoying the experience of reading them. Look into the world of blogs and discover the richness and wealth of information you can now find through them. The electronic medium and environment have enriched and liberated many imaginations by putting more control and freedom into the hands of the everyday person. You may find some of no or little interest, but you may also be enlightened and amazed at others in terms of their professionalism and high quality. Read as many as you can to expand your awareness of the new environment for writing. Check out this site as a beginning:
www.blogger.com
.
Keep writing.
10:05 am edt
---
writebiz.org provides you and your business with the resources to attain your goals. We work closely with you to develop your personal and professional materials to reach your widest audience and market.
Words are worlds. Use them with care.
We work with beginning and established authors to develop your personal and professional writing skills and prepare your material for submission to publishers, editors and others.
Hours: We are available during normal business hours.
******************************************************
Contact us for rates and specific types of service.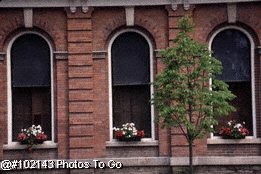 Putting your communication needs first!
*Copywriting
*Consulting
*Coaching
Contact the professionals for all your writing needs and projects.
Writebiz.org is a service of:
Phone: 518 859 5759