---
Thursday, May 20, 2010
Take a Course
If you are genuinely serious and interested in writing as a significant dimension and part of your life, you may want to consider taking a course or two. Even the evening courses offered by local schools can give you a better sense of what the resources for writers may be in your community. Local colleges and universities generally provide resource rich libraries and on-line support. The wealth of information through on-line courses has been and remains an important source of guidance and direction for the development of one's writing in any number of areas. Make sure to evaluate these options before you commit to them, however. Ask for references and seek endorsements or evaluations from those who have enrolled in these in order to make certain you have identified a program or course which will meet your needs and interests. Be wary of "get rich quick" courses in areas such as copywriting. Nothing of any true significance can be accomplished without serious commitment and the investment of time. Writing is a craft. It takes time and commitment to develop any craft. Follow up on your interests. Find a course or two to consider.
Keep writing.
10:02 pm edt
---
writebiz.org provides you and your business with the resources to attain your goals. We work closely with you to develop your personal and professional materials to reach your widest audience and market.
Words are worlds. Use them with care.
We work with beginning and established authors to develop your personal and professional writing skills and prepare your material for submission to publishers, editors and others.
Hours: We are available during normal business hours.
******************************************************
Contact us for rates and specific types of service.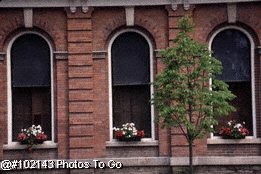 Putting your communication needs first!
*Copywriting
*Consulting
*Coaching
Contact the professionals for all your writing needs and projects.
Writebiz.org is a service of:
Phone: 518 859 5759